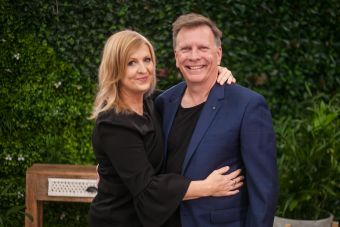 GUEST SPEAKER:
DARLENE ZSCHECH
DARLENE ZSCHECH
Australian Darlene Zschech is acclaimed all over the world as a composer, worship leader, pastor, author and speaker, and became most well known for her involvement in the worship team at Hillsong Church, Sydney,
Australia over many years. Alongside her husband Mark, they are the Senior Pastors of Hope Unlimited Church (HopeUC) on the Central Coast of New South Wales, Australia, which has now grown into India and the USA.
As a composer, Darlene is perhaps most famous for the chorus "Shout to the Lord", a song that is sung by millions of churchgoers every week and has been covered by many other artists. In addition to "Shout to the Lord", Darlene has written many songs through solo projects with her latest live worship project being recorded at HopeUC, called "Here I Am, Send Me" and she has recently released a Christmas album, "The Table", also with HopeUC. Darlene is passionate about raising and training other worship pastors, leaders, teams and writers. To this end, she has penned five books with her most recent book "The Golden Thread" scheduled to be released late 2018.
It was during a Compassion trip to Central Africa in 2004 that Mark and Darlene were prompted to initiate Hope: Rwanda. The 100 Days of Hope (April 6 – July 15, 2006) project was strategically coordinated to cover
the same 100 days that saw approximately 1 million people viciously slaughtered. Now called 'HOPE: Global' this organisation continues to bring hope to Rwanda, and a new 'HOPE' has spread into other parts of Africa,
Cambodia, Sri Lanka, Vietnam and India.
Darlene's success simply stands as a testimony to her life's passion for serving God and people with all her heart. Darlene says, "First and foremost I am a woman who simply and wholeheartedly loves Christ, and serves Him through loving my family, serving the church, and speaking up for those who cannot speak for themselves."